Special Program
Recreation of a traditional meal from the 18th century

March 20, 2020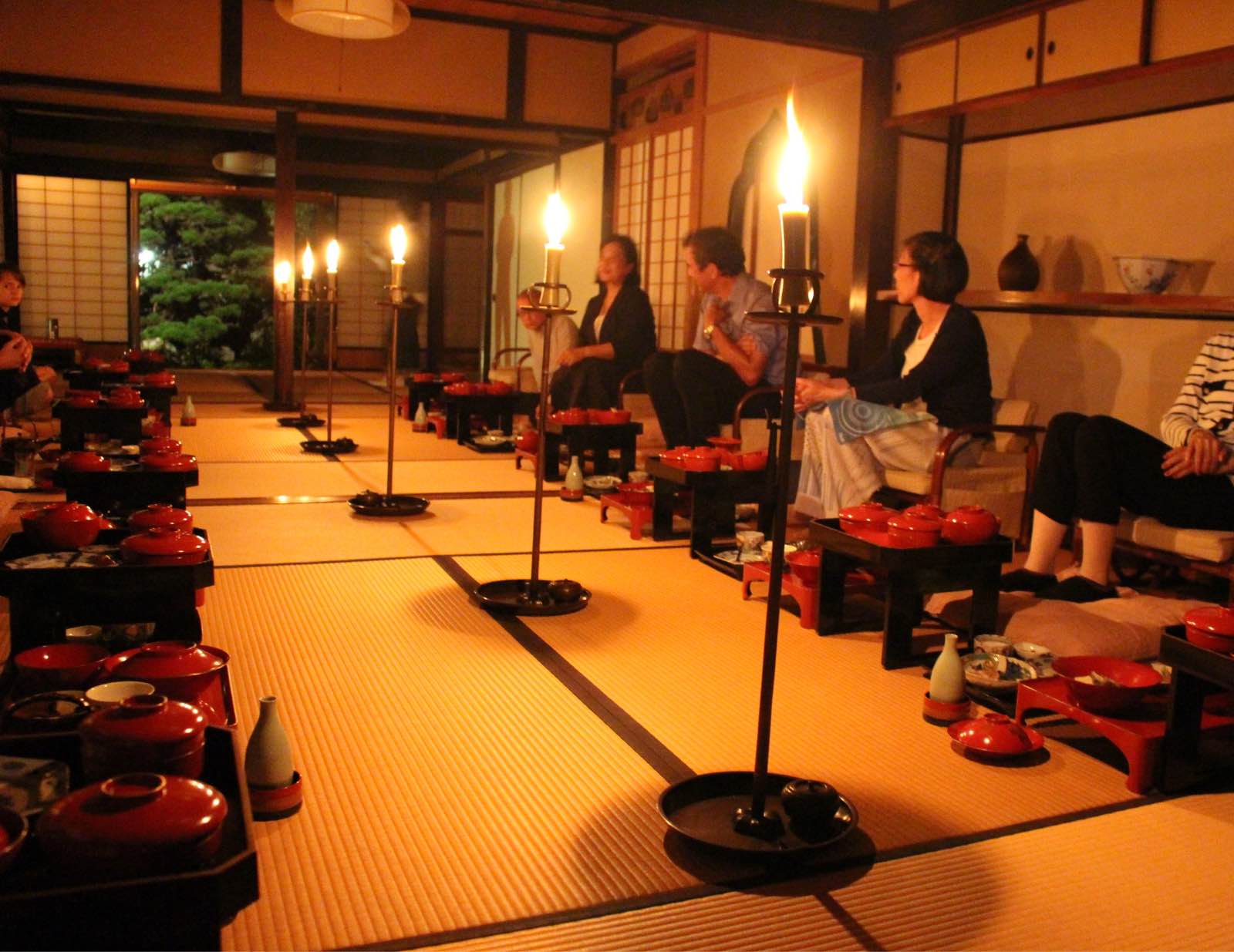 The Tezen family, whose art and craft collections are housed at the Tezen Museum, has been living near the Izumo Taisha shrine since 1686. Besides the works of art, the family preserved various historical document, which include detailed notes and descriptions of the dishes and ingredients that the family prepared when the region's officials stayed at their house.
In collaboration with ANDO Noboru, a local chef with a long experience in traditional Japanese cuisine, sweet and savoury snacks as well as a full-course meal will be served according to the record of a visit made in 1789 by MATSUDAIRA Nobuchika, brother of MATSUDAIRA Harusato, the 7th lord of Matsue domain, when he stayed a night with the Tezen family while visiting the shrine with his 23 retainers.
Mrs. Tezen, the wife of the family's 11th generation, will be the host.
Date

March 20, 2020
Starting time: 11:30 am / 5:30 pm
[each seating to last 2 to 2.5 hours]
* Starting time has been changed.

Location

Tezen family house
[2450 Kizuki-nishi, Taisha-cho, Izumo, Shimane] [Website]

Fee

20,000 JPY

Number of guests

10 for each seating

Chef

ANDO Noboru
Reservation